Will has been doing so well in Pre-K. It is so exciting to see him reading. One of the many things they do is to practice reading "word families". His teacher, Miss Linda, will write -at on the board. The kids will give her -at words......bat, cat, fat, hat, mat, etc. So his rhyming skills are awesome!
Tonight at dinner, I said something about my eyes itching. We had done some yard work this afternoon. My allergies are already kicking in at high speed. With my southern accent, it sounded like "itchin'". All of a sudden, Will says, "Itchin' bitchin' kitchen".
I really had to supress a giggle. Far be he realize it is a "bad" word.
Mike Rowe
has already taught him a few choice words!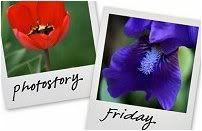 Hosted by Cecily and MamaGeek