What do you see? Just a wee little candy that holds magical powers over the kids. I am so not above bribing them. These are the mini M&Ms. Yes, those tiny ones that barely register chocolate in my mouth. But for the kids, they are magic. Will and Livi both practically potty trained themselves using them. Once for pee pees, two for.....well...for two!
But this afternoon, the mini M&Ms were used in a sorting activitiy. Using the animal characters from one of my favorite children's books: Brown Bear, Brown Bear, What Do You See?
Yeah, yeah...still making them work for those itty bitty pieces of chocolate.
Page printed from :
Making Learning Fun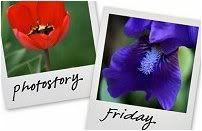 Hosted by Cecily and MamaGeek